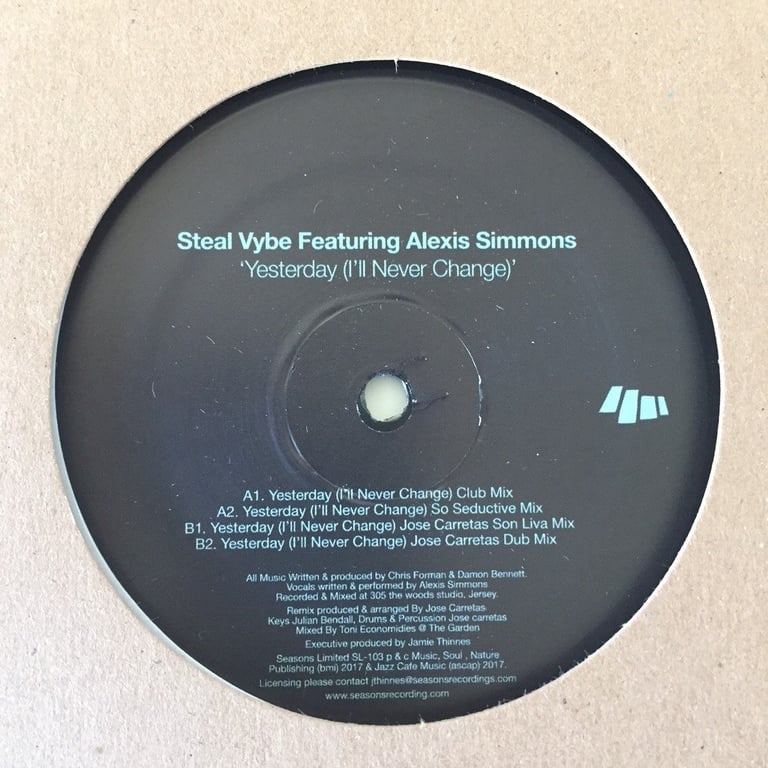 Steal Vybe Featuring Alexis Simmons "Yesterday (I'll Never Change)"
Welcome back to the Seasons Limited imprint is Steal Vybe with yet another massive vocal from one of our favorites to do it Alexis Simmons. Big drums and dirty baselines laced with the beautiful vocals from Alexis is sure to make this one work any dance floors.
We have asked Jose Carretas to take this one for remix duties and make it his own. Once again Mr. Carretas delivers a beautiful mix.
Another one for the books and we hope you enjoy the journey!